CARPET ONE FLOOR & HOME
On July 1st, 2015, SGT Adam Keys regained much of his independence when he received his smart home in Annapolis, MD, fully equipped with features that will give him the freedom to do things for himself that many of us take for granted.
SGT Adam Keys was injured 5 years ago during a tour in Afghanistan when a roadside blast rocked the armored vehicle that he was riding in with four others - Adam lost both of his legs and his left hand in the aftermath.
Countertops controlled by an iPad will lower so he is able to cook for himself, his shower is wide enough to accommodate his wheel chair, and the concrete outside is heated so he won't have to worry about balancing on his prosthetic legs on icy days.
Thanks to our Carpet One members, Modern Carpet One Floor & Home and Contract Carpet One Floor & Home, who donated all of the flooring installation in the house, Adam will have beautiful and practical hard surfaces to ease his navigation throughout the home.
In his speech during the dedication ceremony, Adam said 'thank you' doesn't cover it enough. He is so appreciative of everyone that made this possible for him, and he plans to pay it forward in the coming years. The Nova Scotia native also said it was so fitting that he received his house on July 1st - his country's Independence Day.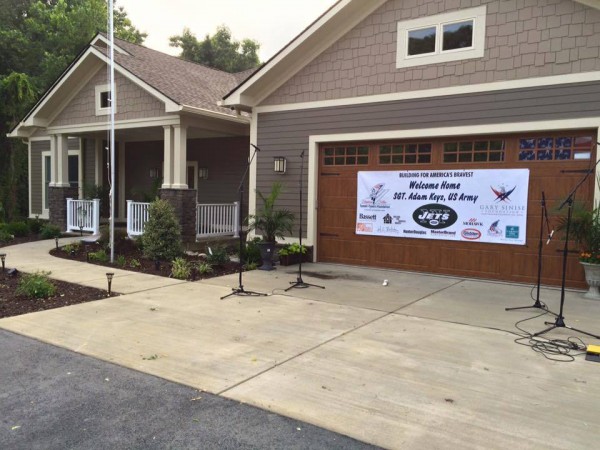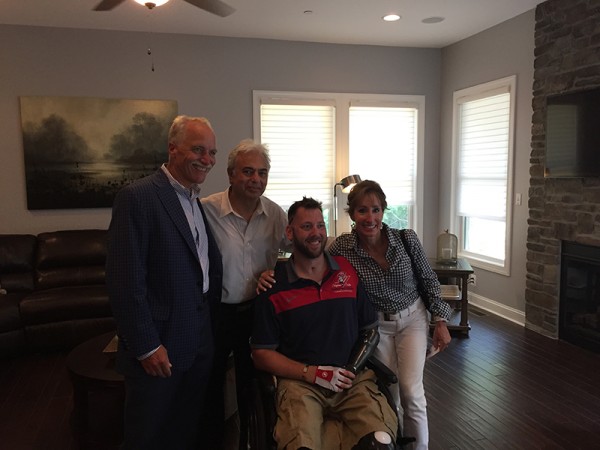 Welcome home Adam!