CARPET ONE FLOOR & HOME
Third generation Marine, Cpl. Todd Love was on patrol in Afghanistan on the morning of Oct. 25, 2010 when he triggered an improvised explosive device. He lost both his legs and his left arm.
Building for America's Bravest, with the help of Carpet One Floor & Home, is proud to reveal the custom made smart home built to help Love gain independence after the injuries he's suffered. The home was built for easy access and mobilization for Todd Love and his family to be able to spend quality time in.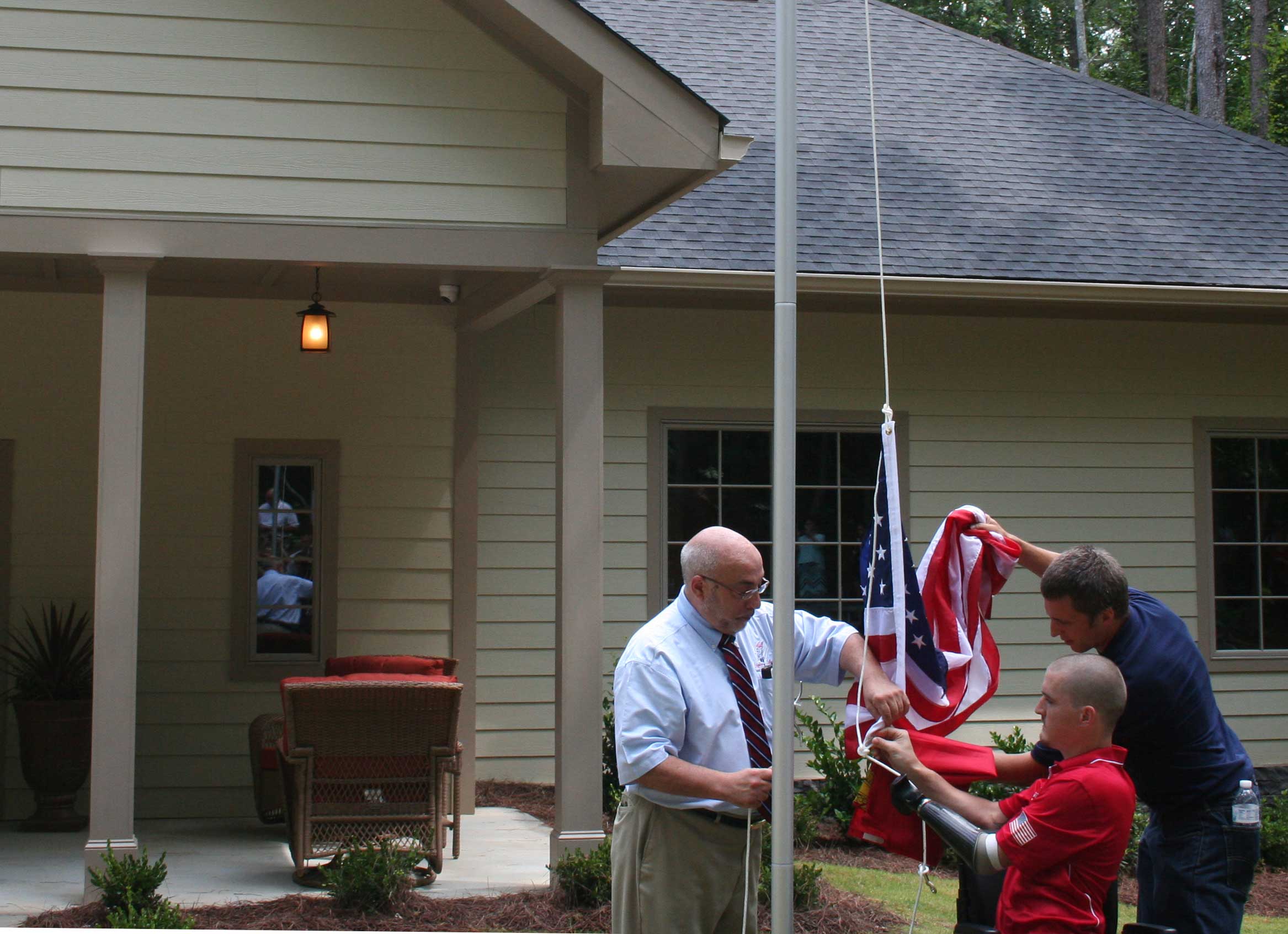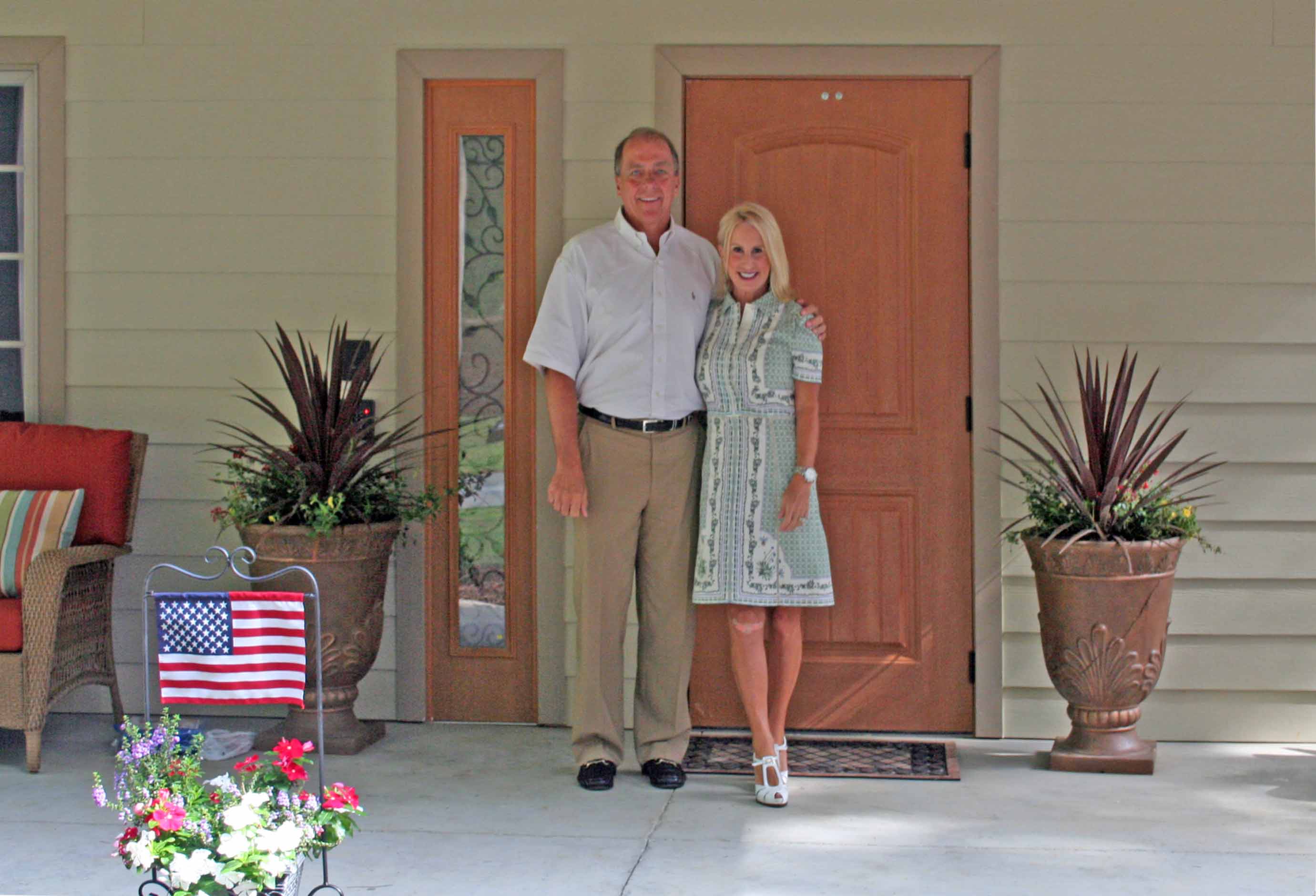 A special thanks to Dalton Carpet One Floor & Home for assisting with the flooring and tile installations for the home. Mike and Kelly Blanton from Dalton Carpet One Floor & Home are pictured above.
Todd is ready to move into his new home. Here's a quick peek at what's inside:
Todd loves to play the piano.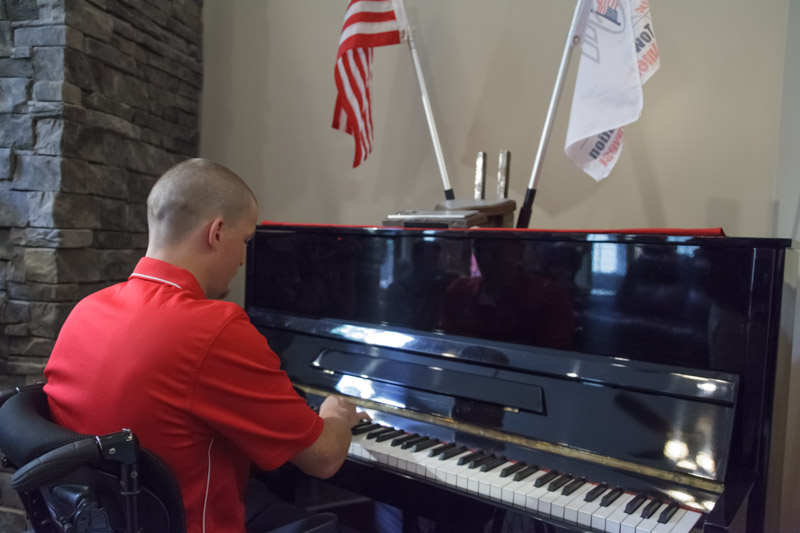 A new wheelchair accessible shower will make life much easier for Todd.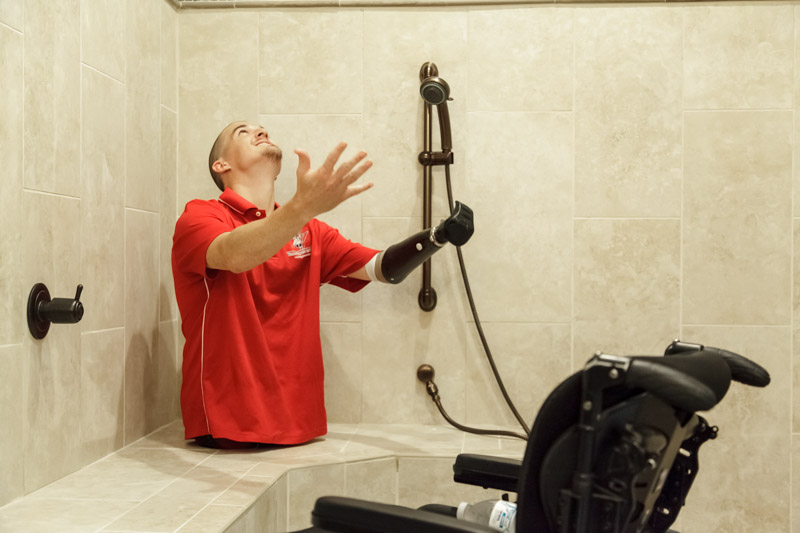 This looks like a normal kitchen on the outside but lots of hidden features like a stove the lowers and upper cabinets that drop down to a reachable height.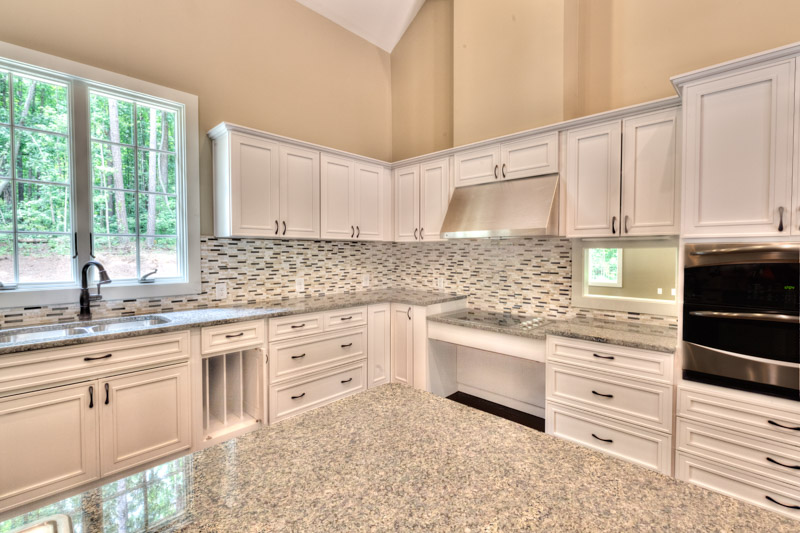 All the doorways are wheelchair accessible and hard surface flooring through out the home will make it easy to get around.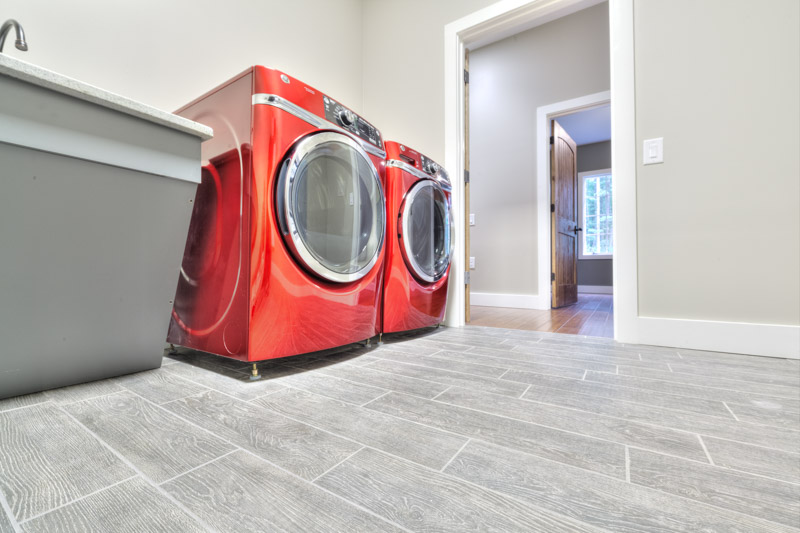 Beautiful Rustic River hardwood floors give Todd's home a relaxed, comfortable look.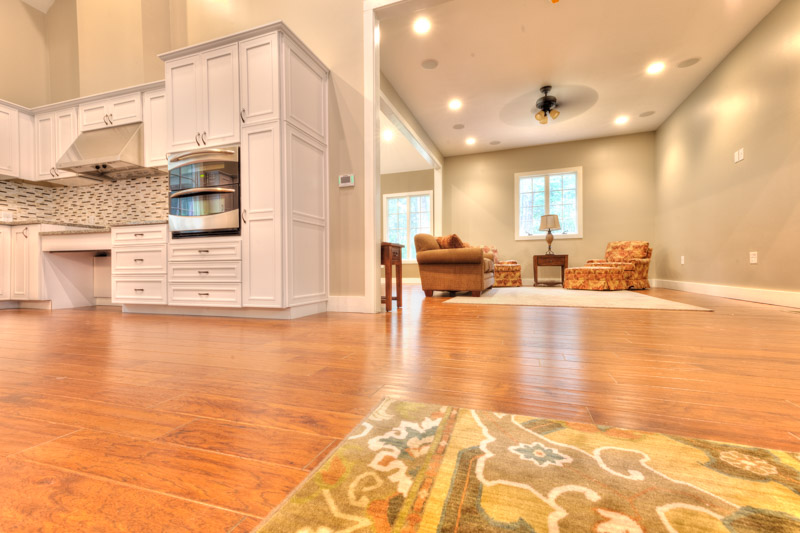 The Building for America's Bravest program aims to raise funds to build custom designed, specially adapted homes for the most catastrophically injured American service members. The homes built are made possible by the support of many companies and private donations. You can help our bravest by spreading the word and making a donation. A contribution of any size is fully tax-deductible and greatly appreciated. Please visit OurBravest.org for more information.
Carpet One Floor & Home® is proud to partner with Building for America's Bravest™ to provide custom-designed homes that allow these returning heroes to live more independently, improving the quality of their daily lives. We are committed to installing flooring in all the homes scheduled to be built through 2016.