CARPET ONE FLOOR AND HOME FARMINGTON PARTNERS WITH NEW BEGINNINGS NON PROFIT
Carpet One Floor & Home in Farmington, New Mexico partnered with New Beginnings this summer to donate flooring to one of their projects. New Beginnings is a non-profit organization that provides transitional living for survivors and families of domestic violence, assault, and stalking. Based out of the United Methodist Center in Farmington, NM, New Beginnings offers families a safe, community-based living environment to break the cycle of violence and help individuals and families become independent.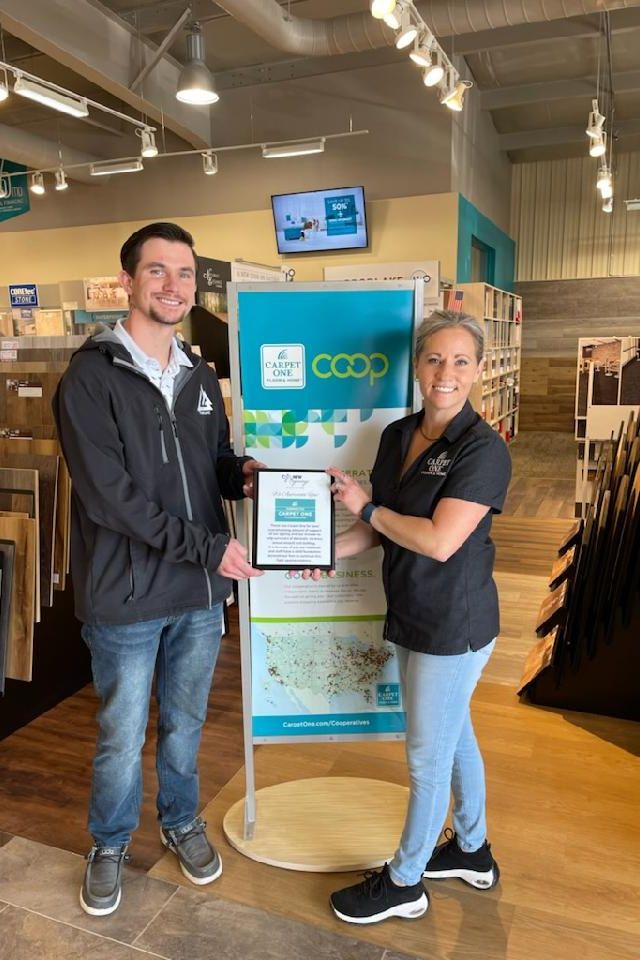 When owner Lori Krueger received a call asking for help with one of the homes New Beginnings was working on, she jumped at the chance to donate materials. Carpet One Floor & Home loaned out an installer to help with the removal of old flooring at a project site and the installation of new floors. As summer comes to a close, they are completing installations in two more homes for New Beginnings.
This isn't the only time that Carpet One Floor & Home Farmington has partnered with New Beginnings —and it surely won't be their last, as they are committed to updating several other homes in the next couple of years. This past spring, Carpet One Floor & Home in Farmington also worked with New Beginnings to spruce up their administration building by giving them a major discount on flooring materials and contracting a painter.
A long supporter of local non-profits in their community, Carpet One Floor & Home in Farmington have sponsored many organizations from their local Big Brothers, Big Sisters chapter to the Farmington Boys and Girls Club. In June, the store supported IGW Children's Hope Foundation by selling tickets to a raffle contest to win a Keystone Hideout RV.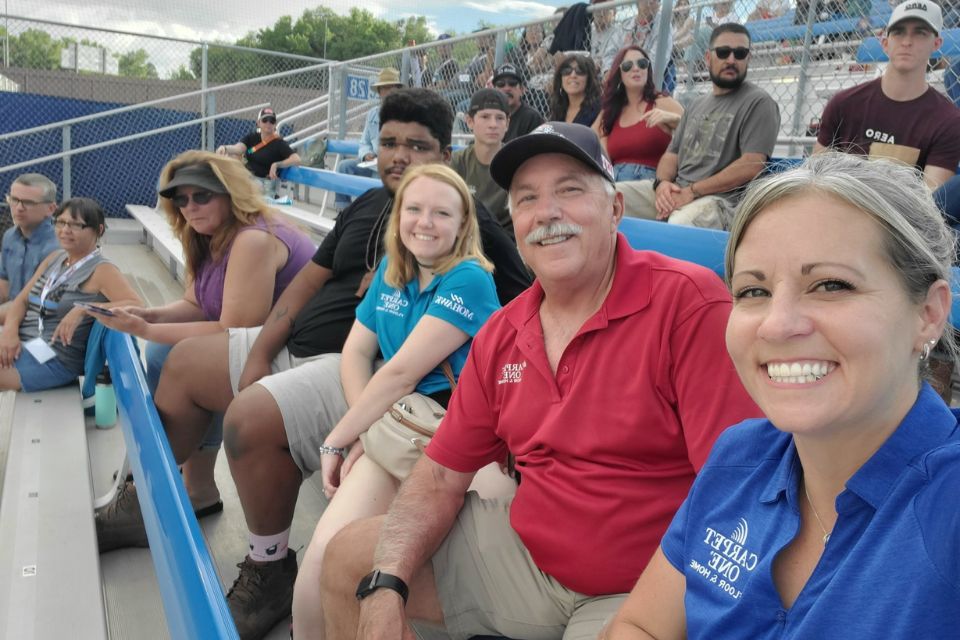 This past July, the store sponsored the Connie Mack World League game for the second time. This organization provides activities for youth and young adult baseball players from the U.S., Canada, and Puerto Rico. Carpet One Floor & Home in Farmington sponsored one of the games this season and for the first time, the final game of the World Series was broadcast live by CBS Sports Network.