Deciphering Flooring Costs: From Estimation to Budgeting
Are you revamping your home or considering a commercial space makeover? Understanding the intricacies of flooring estimates is the first step toward a successful and cost-effective project. In this comprehensive guide on flooring cost estimation, we aim to unravel the mysteries of budgeting for your dream floors.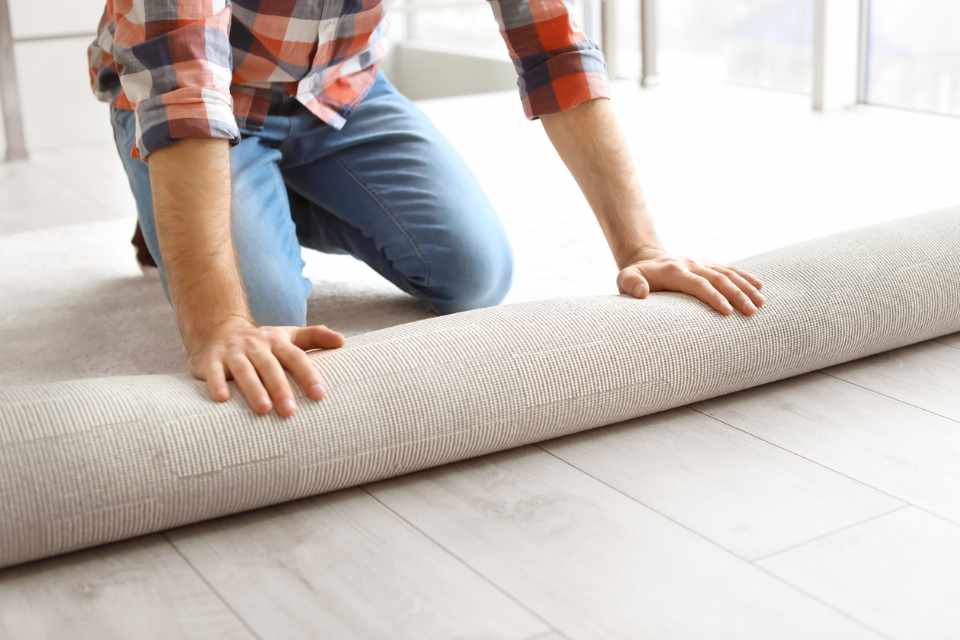 Whether you're curious about the costs associated with engineered wood, carpet, tile, laminate, or vinyl flooring, we've got you covered. Our goal is not only to demystify the budgeting process but also to ensure that you embark on your flooring journey armed with the information needed to make choices that align with your vision and financial considerations.
Understanding the Importance of Accurate Flooring Cost Estimates
Navigating the world of flooring cost estimation can be overwhelming, but don't worry because we're here to help break down the factors that influence flooring costs, discuss budget-friendly options without compromising on quality, and provide valuable insights to help you make the most of your investment.
When it comes to starting a new upgrade or renovation in your home, one of the best ways to prepare is by researching the cost of the potential project. If you think that new flooring could be in your future, it's a good idea to get a sense of what to expect by calculating flooring cost factors. Whether you are looking to install laminate flooring in your entryway or new plush carpeting in your bedroom, getting educated on the overall cost will have you prepared before your project even starts.
Why Budgeting Matters
When it comes to flooring projects, the first necessary step in the estimating process is to determine your project budget. This is important because the flooring project budget serves as your compass, guiding you through the many decisions that you'll have to make, from the initial flooring choice to the installation method. Thoughtful budgeting for flooring not only keeps your project on track but also opens the door to a world of creative possibilities, allowing you to achieve the ideal balance between aesthetics and financial prudence.
Flooring Cost Components
Let's dive into a breakdown of all the flooring factors that play into the overall flooring cost.
Material Costs
Understanding the overall cost of materials is crucial to estimating flooring expenses. Material costs refer to the actual flooring materials that will be used in a construction or renovation project. These costs can be influenced by the type of flooring material, quality, brand, and quantity needed. Material costs encompass the price per square foot of the flooring material, taking into account any additional materials needed for installation, such as adhesives, underlayment, or grout.
Types of Flooring Materials
The choice of flooring material not only influences the aesthetics of your space but also plays a significant role in determining your overall project budget. Flooring material pricing varies based on the type of floor and the quality of the product. If you have a smaller budget, consider cost-effective flooring options such as laminate flooring or luxury vinyl tile. For those looking for an authentically natural hardwood or stone floor, keep in mind that these products usually come with heftier price tags and more difficult installation processes.
Whether you're looking for a waterproof wood-look luxury vinyl in the kitchen or a natural stone tile in the bathroom, find the perfect flooring for your lifestyle when you check out our flooring guide.
Cost of Variations Among Materials
In the realm of cost estimation for flooring projects, recognizing the variations among materials is key to making budget-savvy decisions without compromising on quality. Hardwood exudes timeless elegance but may come with a higher price tag, while laminate offers a cost-effective alternative without sacrificing aesthetics. Vinyl stands out as a versatile and budget-friendly choice, especially for high-traffic areas. Tiles and carpeting present additional options, each with its own distinct appeal and associated costs.
Labor Costs
When calculating a project estimate, many factors determine the total amount you'll spend, but you should especially consider labor costs. Let's take a look at the breakdown of labor costs.
DIY vs Professional Installation
Understanding the differences between DIY and professional costs is pivotal to making an informed decision about your project. While the DIY route may seem cost-effective initially, it often involves hidden expenses like tools, adhesives, and potential mistakes that could require costly corrections. On the other hand, opting for professional installation ensures a streamlined process, reducing the likelihood of errors and the need for future repairs. Our professional installation team at Carpet One Floor & Home not only guarantees a flawless result but also saves you time and resources in the long run, which is better than any DIY flooring budget.
Labor Cost Factors
Labor costs can vary by region and are influenced by factors such as:
Additional Expenses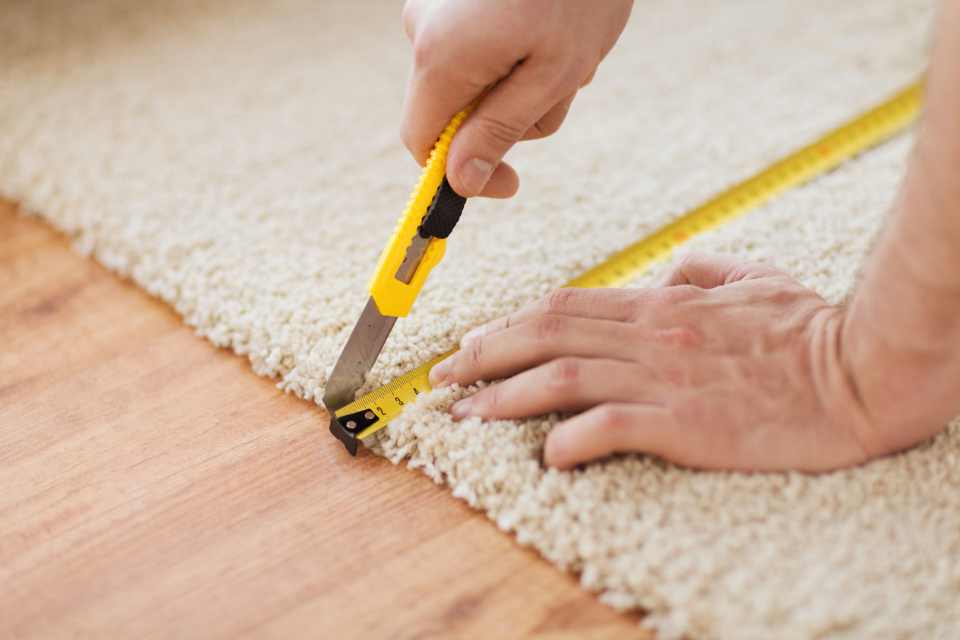 Embarking on a flooring journey involves more than just the visible costs of materials and installation; it requires astute project management to navigate the intricacies that may impact your budget. Let's shed some light on the often-overlooked aspects of flooring projects.
Underlayment and Subfloor Costs
Underlayment and subfloor costs are often forgotten about when considering overall flooring estimates. It's important to keep in mind that your existing floor may hide subtle imperfections or require additional preparation before new flooring can be laid. From leveling uneven surfaces to ensuring proper moisture protection, these hidden costs are essential to a durable and visually appealing outcome.
Plus, if you're considering installing carpet flooring, you'll need to leave room in your budget for carpet padding expenses. Carpet padding protects the underside of your carpet from wearing against the bare floor while minimizing the impact of heavy furniture and foot traffic. Some products even offer protection against water and other moisture.
Tools and Equipment
When considering flooring installation costs, the hidden costs of tools and equipment can significantly impact your budget, turning a seemingly straightforward DIY project into a financial challenge. From specialized saws to tile grout to adhesive applicators, each tool plays a pivotal role in achieving a professional finish. Fortunately, the experts at Carpet One Floor & Home come fully equipped with the best tools and knowledge to perform a seamless installation.
Removal and Disposal Charges
The process of upgrading your floors involves more than just new flooring installation; it also entails the careful removal and disposal of the old flooring. While some existing floors can be used as a subfloor with new flooring installed directly on top, others, like carpet, need to be removed. From carpet and tile removal to addressing environmental considerations, these behind-the-scenes costs are key to a smooth and sustainable renovation. Some flooring stores have the capacity to take care of flooring waste, while others may recommend that you check with your local municipality about recycling rules and arrange curbside pickup.
Flooring Installation Cost
Not only does the cost of flooring vary, but so do professional installation costs. Factors like your region, the cost of labor in your zip code, the layout of your home, the type of subfloor you have, the complexity of the installation, and the disposal of old flooring all play a part. For example, if you want to install carpet on your interior stairs and a hallway, you can expect to pay a bit more because there is more time, labor, and expertise required to complete the project. In addition, stairs with spindles can be even more complicated because the carpet must be cut to fit around the spindles.
Other things like moving furniture and the removal of old flooring will also cause an increase in the cost of installation, especially if your old flooring is tough to work with or time-consuming to remove. Keep these things in mind when shopping for new flooring, as you are likely to have at least one of the factors listed above in your home.
Determining Your Total Project Cost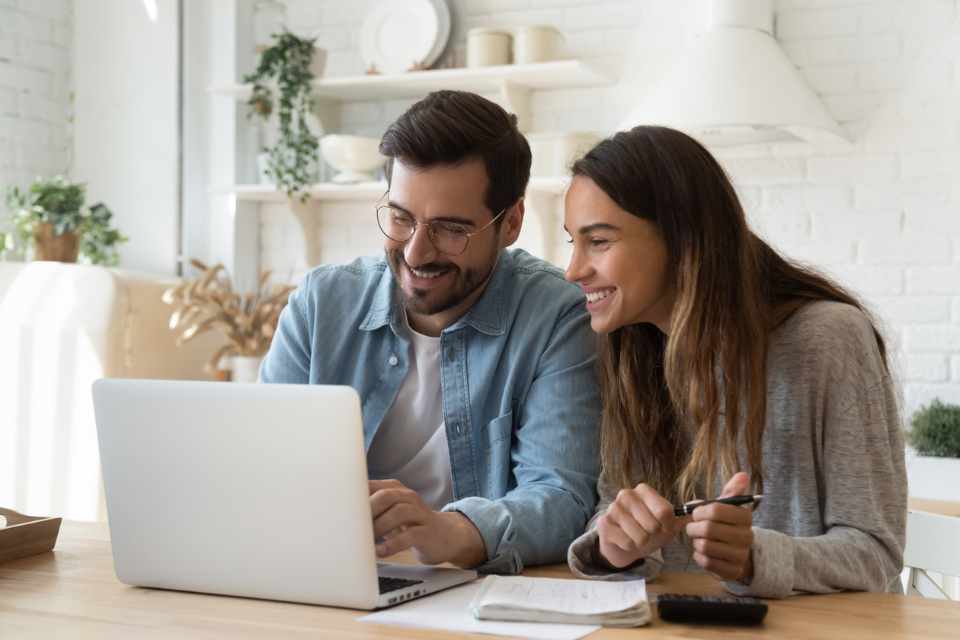 When it comes time to calculate the total project cost for your new flooring, consider all the factors:
Flooring material costs

Labor costs

Additional expenses include, but are not limited to, underlayment, subfloor, removal charges, tools, and equipment.
Other things like moving furniture and the removal of old flooring will also cause an increase in the cost of installation, especially if your old flooring is tough to work with or time-consuming to remove. Keep these things in mind when shopping for new flooring, as you are likely to have at least one of the factors listed above in your home. Bear in mind that the total project cost can vary depending on site conditions and options. We recommend getting a free estimate from our team at Carpet One Floor & Home.
FAQ
Explore some commonly asked questions about floor project costs.
How do I estimate the cost of hardwood flooring?
Begin by measuring the square footage of the area you intend to cover, as hardwood flooring is typically priced per square foot. Next, explore the wide range of hardwood options available, each with its unique characteristics and associated costs. Factors such as the type of hardwood, grade, and finish significantly impact pricing. To get an accurate estimate of cost, don't forget to account for additional expenses like underlayment, installation materials, and labor costs.
Should I hire professionals for installation or go the DIY route?
While some installation projects might seem easy enough to do yourself (like click-and-lock luxury vinyl tile), we recommend hiring a professional installation team to avoid common installation mistakes. The importance of flawless installation cannot be overstated, and opting for our expert flooring installation team will actually save you money in the long run since it won't put your floor out of warranty. Our experts ensure a seamless process and eliminate the risks associated with potential errors. Beyond the precision and efficiency our professionals bring to the table, consider the long-term benefits that come with a job well done, including long-lasting floors.
What are some common hidden costs when installing flooring?
Some hidden flooring costs to consider in your project estimate include additional fees for removal and disposal of existing floors, subfloor leveling, and cleaning and furniture removal. These indirect costs can be tricky to spot but are crucial to procuring accurate estimates. Take the time to speak with an expert at your local Carpet One Floor & Home store about the options and costs associated with installation.
Get Started with a Free Flooring Estimate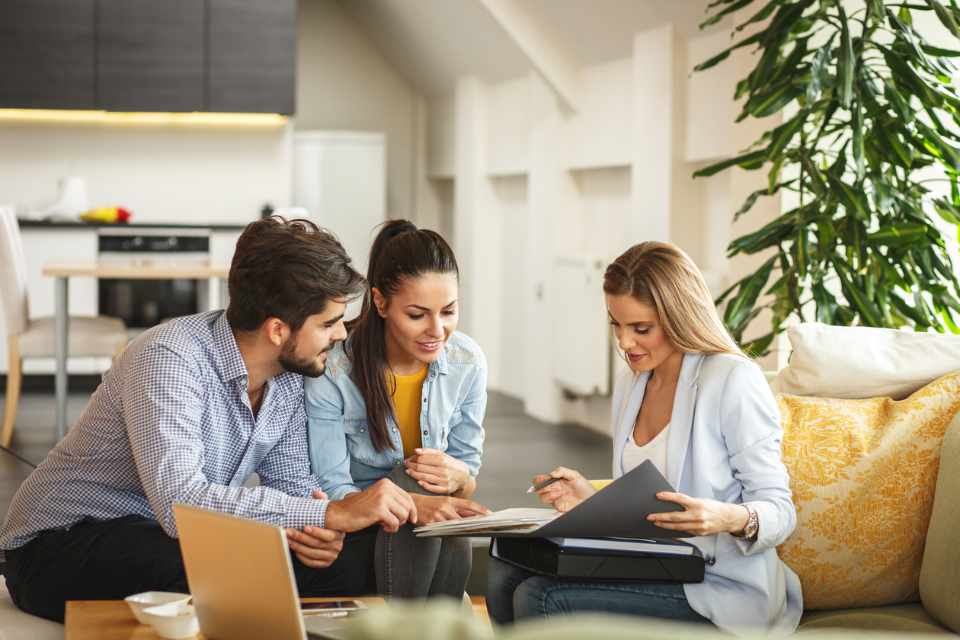 At Carpet One Floor & Home, we recognize that flooring is more than just a surface beneath your feet – it's a crucial element that ties together the aesthetics and functionality of any space. Our expertise lies in empowering you with the knowledge to make informed decisions about your flooring project, starting with a detailed and accurate cost estimation.
Get a free estimate for your total flooring project cost when you a Free Estimate Request Form to your local Carpet One Floor & Home store, or work directly with one of our flooring experts at a store near you.