How Do I Prepare for My Flooring Installation By Carpet One
You've visited your local Carpet One Floor & Home store and selected your gorgeous new flooring to uplift your beautiful residence. Before your installation date rolls around, remember that floor installers are professional craftsman and need to have the area properly prepared before they can install your new flooring. Whether you have your eyes on exotic hardwood flooring or maybe a super-plush carpet, the below checklist aims to help you prepare for flooring install with fantastic results.
Do Carpet Installers Move Furniture?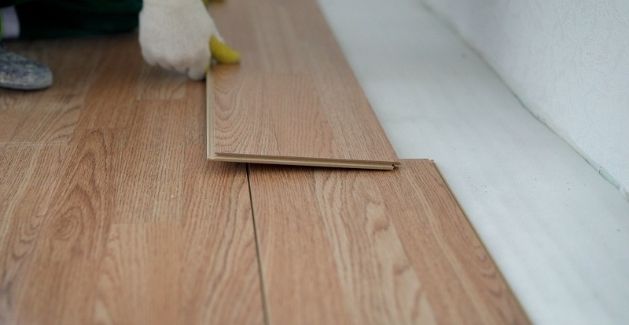 It's important to know whether or not your carpet installers will move furniture before your project. We recommend asking this question before scheduling your installation because the answer may vary. There are cases where a carpet installer will include the cost of moving furniture in your quote, and other times the installer may not include it, and it is always better to be sure to be on the same page with your flooring installer before the day of your carpet installation.
Flooring Pre-Installation Checklist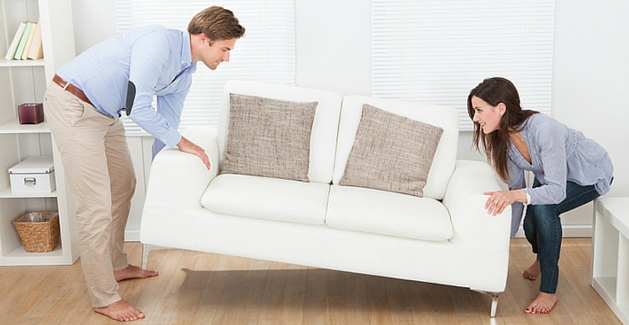 Remove all breakables.

This may seem like a no-brainer when it comes to beginning a new flooring project, but it's worth making sure you have removed any items that can break easily well before installation date. Time flies and the last thing you want is for installers to be in your home, making heavy steps and moving heavy furniture that can shake the walls and possibly knock down your favorite pieces. Make sure to remove glass frames and paintings from walls! While doing this step, it's wise to remove drapes and any other wall hangings that can get in the way as well. Remove all items from bookcases, curio cabinets, and any furniture items that the installer will be moving.

Determine who will remove furniture, appliances and sub floor if needed. When you are setting up an installation estimate with your hired professionals, it's very wise to inquire about an all-inclusive project quote. This means that the quoted price of installation would include services such as moving large furniture and appliances. Also, if your home's sub-floor needs to be additionally prepared or altogether removed, this may need to be performed prior to your installation. Don't get caught on your installation date with none of these tasks completed.

Arrange for the disconnection of gas appliances and electronics. If your new flooring is taking place in rooms with gas appliances and larger electronics, possibly kitchens or laundry rooms, make sure that they are either disconnected or arranged to be so. For some homeowners, this is a step that can be handled easily themselves. If you have any doubts about whether you are disconnecting gas appliances safely and correctly, arrange for this step to be carried out by professionals.

Determine if any change to the height of the floor requires adjustments to doors for them to open and close properly.

Most engineered options such as vinyl flooring and laminate flooring can be installed either by direct glue down or by floating, meaning it can be installed over most any other floor covering. With this enhanced versatility, it is important to make sure that this additional height of the floor will still allow interior and entrance doors to swing open and close properly. You don't want to be caught with doors that won't close to the outside world.



Remove items in storage areas and closets where the new floor is to be installed. Sometimes during hectic home projects, we can forget the most seemingly obvious details. You've already removed all furniture, all breakable items, and all pieces on the wall- So you're completely ready for install, right?Not if you haven't cleaned out your closets and storage areas. Otherwise, your installers will quickly point out another task for you to complete when installation day commences.

Clean all floors properly prior to laying new floors. No matter what type of flooring you are preparing for, you will want to minimize allergens, dust,mold and mildew on the subfloor beforehand. This will ensure that the new floor is not covering up old problems, and will actually improve the air quality and health of your home.

Verify that the inside temperature is appropriate for installation. This may seem like an extreme consideration, but it is in fact very standard. Each flooring type will have recommended temperature conditions on the box or on directions included inside. It's recommended that most flooring products become acclimated to a room for one or two days before installation. Some manufacturers may have specific recommendations that a room maintain a minimum temperature before, during or after installation.

You have enough things to stress or worry about as a homeowner, so give your flooring installation the greatest odds for success by properly preparing the surface. The truth is, without taking the time for these steps, you can hit a variety of unfortunate flooring horrors: uneven, peeling, or even bubbling finished floors over time. Remember that odor that you thought was due to the old flooring? It might come back if you don't prepare for install the proper way- and that's unacceptable. Whether you're installing hardwood, carpet, laminate, tile or vinyl, follow these tips to best prep your space. Then, let the experts at Carpet One Floor & Home take over in creating your beautiful floor!