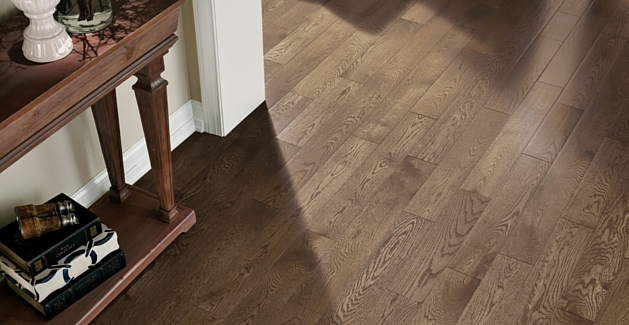 Warranties for hardwood floors differ across flooring type. To better understand what you're buying and what is guaranteed, check with an expert at your local Carpet One Floor & Home store. Our flooring experts often have many years of experience and can help you find the best warranty for your flooring purchase.
Hardwood warranties offer the following types of coverage:
Wear. Wear refers to the complete loss of the hardwood flooring's protective finish. In a standard hardwood wear warranty, a decrease in gloss may not be considered wear. Likewise, damage due to shoes, pets or moving furniture may not be considered wear.

Manufacturing. A manufacturing warranty covers defects that can occur during milling or assembly. Some flooring retailers offer this coverage for your hardwood floor for a specified period of time.

Structural Integrity. A structural integrity warranty typically provides coverage for separation of the thin sheets of wood that are bonded together to form an engineered wood floor.

Installation. An installation warranty can be just as important as the product warranty, and covers any issues with the original installation.